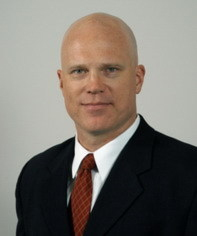 Robert Half Japan
Managing Director

David Price

As Managing Director of Robert Half Japan Ltd., the Japanese subsidiary of Robert Half
International (RHI), David Price is responsible for overseeing the recruiting operations of the company's specialized staffing and recruitment divisions in Japan.
A graduate of the University of Texas, U.S.A,. Mr. Price has more than nine years of accounting and finance recruitment experience in Japan, having worked for both local and global recruitment firms in Tokyo.
In 2005, he joined RHI to help launch the company's staffing business in Japan.




These days, the big question we've been hearing from many Japanese job seekers in the U.S. is, would I be better off back in Japan, or in America? It's a valid question, given the relative uncertainty plaguing both markets. And it's a question for which there's really no easy answer.

In fact it's a question that can only be answered with more questions. Let's take a look at what you should be asking about your career and your needs, and then examine how your answers can help you in your job search. Both Japan and the U.S. have their advantages and disadvantages, and in most cases you won't find any answers by looking at the increasingly dismal unemployment numbers issued by each government. This brings us to the first question you should ask, as you begin your job search:

Why shouldn't I look at the unemployment figures?

Historically, unemployment figures have been utilized by economists and policy makers to gauge the health of a given national economy. When unemployment is low, the story goes, the economy is healthy. When it's high, then it's likely that bad news from financial markets will follow. But to job seekers, the numbers tell only an incomplete tale.

Or even a misleading one in the case of Japan. For people with specialized skills, the unemployment figures here are practically irrelevant. Companies need specialists in accounting and finance, sales, IT, and other functions that are critical to survival and adaptation during these uncertain times. That's why all the layoffs and workforce reductions we see in the news are primarily concerned with temporary employees, hourly wage earners and unskilled manufacturing workers. Releasing these people doesn't cut into a company's core capabilities as deeply as would the departure of skilled specialists.

Unemployment figures are also skewed by the increase in early retirements that has accompanied this downturn. Employees near or over retirement age in Japan have been given early retirement incentives to leave sooner than they probably would have, and in doing so they relieve much of the financial pressure caused by their high salaries. Many of these retirees are still on the job market, and thus inflate the unemployment figures.

These monthly figures, then, should be taken with a heavy dose of salt. Yes, high unemployment indicates that there are more people in the market today, so be mindful of increased competition for jobs. But if you're a specialist, high government figures should not discourage you from your search.

Now that we have established that the unemployment figures are misleading, let's move on to the next question you should ask:

What industry am I working in?

It makes sense that in a downturn, some industries will be affected more than others, and how much they are affected will vary country to country. We all know that the financial industry (banking, insurance, asset management, real estate, and so on) has been damaged more than other sectors, at least so far. But in Japan we see a better outlook for similar domestic firms. IT vendors supplying financial companies are also hurting, yet the online commerce and medical industry are two areas that are faring relatively well. Manufacturers in Japan have been hit by both yen appreciation and a decrease in global demand because people aren't in a buying mood right now, but similar industries in the U.S. may fair better over the coming years because of a weaker dollar and increased exports.

So if you are focused on industries hobbled by the economy, be prepared for a difficult (but not impossible) search. Do your research to find out if your chosen sector is doing better in Japan, and plan your job search accordingly. But if you're not concerned about your industry, or plan to make a change, then it's more important to consider the next question:

What is my skill set?

How you answer this question could be the single most important factor in deciding whether you should stay in the U.S. or return to Japan or vice-versa.

As I alluded to earlier, professionals with certain specialized skill sets are in demand in Japan. In functional specializations such as accounting and finance, IT, sales, human resources—areas we're familiar with because of our market focus—qualified professionals with fluency in English and Japanese can find rewarding roles.

But if you're not a specialist, you might want to consider staying where you are until you can achieve a level of proficiency that places you above your colleagues and fellow job seekers. In other words, if you're not specialized yet, now is the time to become specialized. If you are an accountant, get your CPA or CIA. If you're in sales, learn your products or services inside and out, and improve your communication skills with classes or challenging projects. Are you an engineer? Brush up your language skills and learn new technologies. Basically, no matter what your skill set, make yourself more competitive and therefore more marketable. Then you'll be better off in either Japan or the U.S.

Having the skills necessary to make a career move doesn't mean that the move will be right for you, and certainly doesn't mean you should pack up and leave the country. Now would be a good time to ask the next question:

What is my personal situation?

Is there anything either holding you back from or pushing you into a move to Japan or a longer stint in the U.S.? Surprisingly, we meet people who are so excited about returning to Japan that they overlook personal issues that must be considered. Before you think about starting your job search, make sure your family is behind you and supporting you. Take inventory of your possessions to see if you'd be willing to either move them all or part with them in your travels. And if you own a home or a business, make sure you understand either the implications of keeping them or the pros and cons of selling them.

This advice seems pretty straightforward, but assessing your personal situation should always be part of the process when you're thinking about returning home to or moving to another country to look for work.

There's one last question that you'd be remiss to forget:

What's wrong with where I am?

You'd be amazed at how many people neglect to ask themselves this question. Perhaps there's a general feeling these days that the grass is always greener someplace else, a feeling that has only been exacerbated by our global economic woes. If you can get past that, though, take a good look at where you are and ask yourself if you'd be better off leaving. What would be the opportunity cost of moving back to Japan versus staying in the U.S.? You may find that there's really nothing wrong with your job right now. Only by examining your current situation in detail can you come to an informed decision. Ultimately, whether you stay or go, the only way to get beyond uncertainty in the market is with a sense of certainty in you.


前のコラム

詳細を読む
後のコラム

詳細を読む